Cairns Car Brokers

Location:
Cairns, Far North Qld, QLD
Updated:
19th Jan 18
Ask this Car Dealer a question

Cairns Car Brokers
Cairns Car Brokers offers a modern used car buying service for people that are tired of the stress that comes with buying a Motor Vehicle. Our range of high quality used motor cars meet the $4000 - $30000 price bracket. If you can't find one to suit - sit back, relax and let the team at Cairns Car Brokers complete a Car Search to find the right set of wheels for you. We have access to the Wholesalers who sell used cars exclusively to Motor Dealers and you can also benefit on the constant leads we receive on used cars that are for sale privately. Cairns Car Brokers will find your next used car at the right price every time. We have a reputation built on exceeding clients' expectations and providing cost effective solutions for all your motor vehicle, insurance and financial needs. Cairns Car Brokers is your one stop shop for any used car purchase.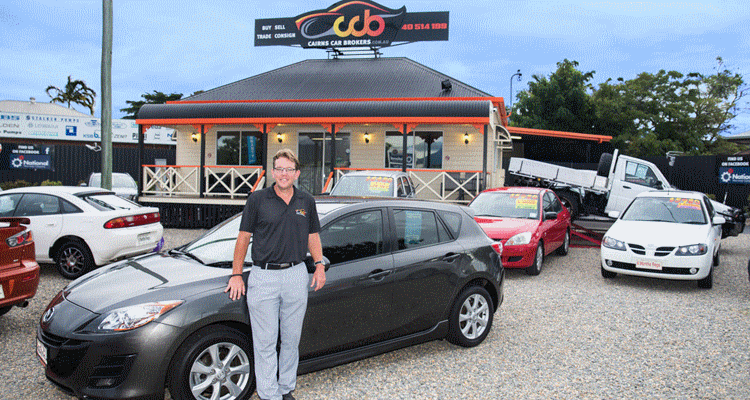 Locally Owned and Operated
Have the confidence of dealing with Local owner, operator and licenced Motor Dealer, Ryan Siegmann.  Ryan has been a Cairns local business owner for more than 25 years and has over 10 years of experience dealing with Used Motor Car Sales, Car Searches and Vehicle Valuations. Ryan will find you the right car at the best possible price.

Ready to save time and money now? Pickup the phone or follow the email link to start an enquiry today and let Ryan know what kind of used car you are looking for - what your budget is - and then the only thing you are going to need to do is make the time to test drive your next purchase!!  Cairns Car Brokers – Putting the "US" in trust.