Peter Roberts Honda

Location:
Toowoomba, South QLD, QLD
Updated:
18th Mar 18
Ask this Car Dealer a question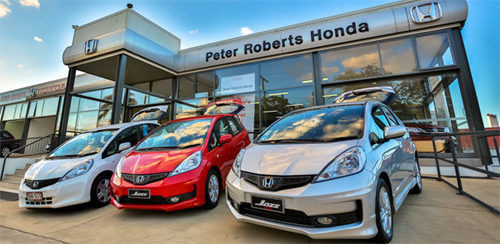 ABOUT PETER ROBERTS HONDA
Peter Roberts Honda is one of Australia`s largest and most successful provincial Honda dealers, selling new and used cars in the Toowoomba area for over 36 years.
Peter Roberts Honda also has a full range of automotive services, including Sales, Service, Finance and Insurance, and Parts Departments.
Generations of astute Honda buyers choose Peter Roberts Honda, we don`t have customers that buy our cars, we have clients for life.
If you are in the market for a brand new Honda or a quality used car drop in and see us at Peter Roberts Honda.
Peter Roberts is now the dealership for new Ssangyong and new Chery vehicles.