Auto World Ballarat

Location:
Ballarat, Western Victoria, VIC
Updated:
29th Aug 15
Ask this Car Dealer a question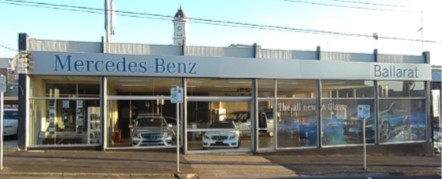 About Autoworld Ballarat
Autoworld Ballarat is the pre-owned vehicle division of Mercedes-Benz Ballarat.
Mercedes-Benz Ballarat is the longest established independent dealer franchise in Victoria for Mercedes-Benz Passenger Vehicles having been appointed in 1960 and has been continuously selling, servicing and providing spare parts for the marque ever since.
In May 2003 the Mercedes-Benz Van range was added to the product offering in all areas of Sales, Service and Parts.
We are a VACC Accredited Dealership along with a Vic Roads Approved Licensed Roadworthy Inspection facility.
We offer a full workshop service for all makes and models of vehicles. 
Autoworld Ballarat specialise in late model, excellent condition passenger vehicles, SUV and 4x4, Commercial Vehicles including Utes, Vans and Dual Cabs and People Movers.
All vehicles are sold with the balance of the new vehicle warranty or we provide a statutory 3 month of 5,000km warranty. Extended warranties are able to be purchased for increased peace of mind.
We offer free drop off and pick up for vehicles being serviced. Loan cars are available by appointment.
Trading Hours are 8.30am – 5.30pm Mon – Friday, 9.00am – 3.00pm Saturday..
We will arrange Sundays by appointment.