Wheels On Bourke
Location:
Dubbo, Central West, NSW
Updated:
26th May 22
Ask this Car Dealer a question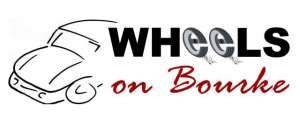 Wheels on Bourke of Dubbo is an established business, independently
owned and operated by Gavin Minton.
Gavin has over 25 years in the motor industry and prides himself in presenting the vehicles in A1 condition, with all vehicles being driven, serviced and checked over prior to sale.
With competitive pricing and friendly service, you should consider Wheels on Bourke for your next vehicle purchase.
locally owned and operated
all vehicles serviced and checked over
all vehicles detailed
Hours:
Monday - Friday: 9 am - 5 pm
Saturday:           9 am - 1 pm
Finance TAP
Mechanic on site for all your mechanical needs, services, repairs and pink slips phone Mark
0459 112 238