John Patrick Prestige Cars

Location:
Port Macquarie, Coastal, NSW
Updated:
5th Jul 22
Ask this Car Dealer a question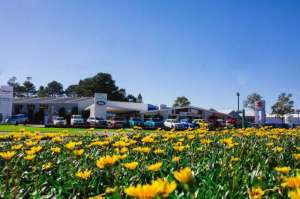 JOHN PATRICK PRESTIGE CARS
"Experience the difference!"
John Patrick Prestige Cars opened its doors in May, 1992 and still to this day is family owned and operated. Since then JPPC has won many awards for Customer Service, Finance and Sales with both New and Used Cars. Whilst awards are a recognition of good business practice our greatest reward is happy and satisfied customers, YOU are our number one priority! At John Patrick's we have two great locations in Port Macquarie specialising in a varied number of New Car Franchises including Suzuki, Honda, Peugeot, Isuzu Utes and JMC Ute and a varied range of quality Used Cars. All these vehicles have their own unique style and appeal to a wide variety of clients which allow our business to provide a vehicle to suit almost everyone.
Today, we are still growing and learning how we can best serve and relate to our customers needs and wants. Whether you are buying a new or used car, selling your old one or coming in for a car service we are mindful of embracing the new technology available to the society of today, without compromising the good personal service of yesterday.
JOHN PATRICK USED CARS
"Quality Used Cars along with the friendliest team on the Mid North Coast"
At John Patrick Used Cars we specialise in buying and selling quality vehicles in the local Port Macquarie and Mid-North Coast area. Due to the ongoing success of John Patrick Prestige Cars the company expanded its used car operation, opening a second site in 2013. This Dealership is also located on Hastings River Drive, Port Macquarie and has a vast array of vehicles to choose from. The Salesmen are incredibly friendly, knowledgeable and helpful, the used car choice is extensive and the coffee is always tasty. Whether you are looking for a new farm ute, family alternative or sporty coupe we are here to help you find the car of your dreams or something to suit your everyday needs.
Stocking a vast array of utes, vans, trucks, small family SUV's and city run around vehicles we invite you to come in and inspect our range as we are bound to have something that would take your fancy. We pride ourselves on having the broadest and most diverse range of quality used vehicle on the Mid-North Coast. If we don't have what you are looking for we will strive to find the right car for you in the shortest amount of time possible. Should you wish to purchase from our range, we ensure our vehicles are put through the most stringent mechanical and safety checks and inspections along with a full professional detail. We also offer competitive Finance and Insurance options for your new or used car purchase.
FINANCE & INSURANCE
We have a comprehensive range of Car Finance and Car Insurance facilities available to you at extremely competitive rates in Port Macquarie.
We are well versed in structuring your contract to best suit your financial or business situation to ensure you get the maximum benefits available for your new car or used car. Privacy is guaranteed as we work closely with you to make sure that your car purchase experience is enjoyable and hassle free. Take the opportunity to get a quote from us even if you don't decide to purchase one of our new or used vehicles, as our car finance and car insurance rates are often very hard to walk away from in Port Macquarie.
We can assist you to obtain a competitive car loan with tailored finance and insurance options. With the best possible terms through our business partner, St George Financial Services and Allianz or QBE Car Insurance.
SERVICE & SPARE PARTS
We are the Mid-North Coasts New & Used Car Specialists - there's no team more qualified to service your car. Whether it's a Peugeot, Suzuki, Isuzu Ute, JMC Ute or Honda - our highly skilled mechanics will care for your prestige car as if it's their own. All our work is guaranteed, using genuine factory parts and accessories with all the latest diagnostic equipment to ensure that your vehicle is back on the road quickly and efficiently at minimal cost to you.
If your car is with us for a service, it's in the best possible care. 
Our services are performed with state of the art fault diagnostic tools and include:
Fault location and rectification
Software upgrades and key programming
Car Registration Checks
Interior and trim repairs
Brake and clutch repairs
Steering and suspension repairs
Automatic transmission diagnostic repairs
Dual Battery and Electric Braking Systems
We carry a huge supply of genuine car replacement parts and accessories for all of our brands. The use of non-genuine parts may alter and threaten the handling, performance and reliability of your Peugeot, Honda, Isuzu Ute, Suzuki or JMC Ute. Worse still counterfeit parts may compromise the structural integrity of the vehicle and your ultimate safety.
Our staff are factory trained and certified to assist you with all of your Spare Parts requirements.
We offer:
Professional and friendly staff
Genuine Factory Parts
Factory Prices
Trade Deliveries
Access to a wide range of automotive wreckers for hard to find parts
Specialist to Smash Repairers
Accounts Available to trade customers on request
In house fitting for all genuine accessories
Prompt and reliable service