Bunbury Wholesale

Location:
Bunbury, Western Australia, WA
Updated:
2nd Mar 21
Ask this Car Dealer a question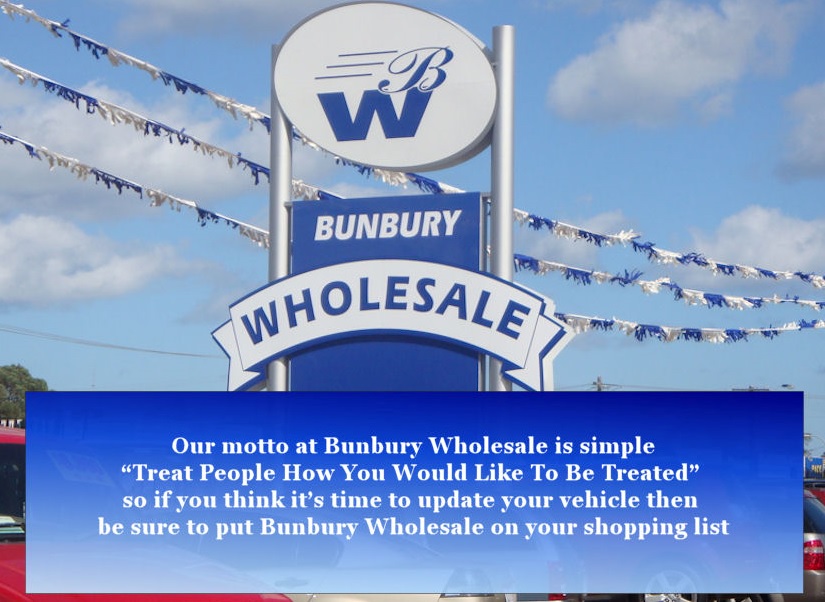 When it comes to variety, look no further than Bunbury Wholesale in our new recently expanded location on Picton Road. We have a large selection of pre-loved cars, commercials and 4x4s in both petrol and diesel priced to suit any budget or requirement.
Since 2003 and being the first wholesale car outlet in the South West, we have sold thousands of cars and made thousands of new friends, most of which refer family and friends to us based on their great experience.
Our knowledgeable team has over 100 years of combined car industry experience, making us very qualified at finding you your next car correctly.
With over 200 vehicles in stock, at two purpose built locations it would be highly unlikely that we didn't have a vehicle to satisfy your needs, but if this be true we'll find it for you in a hurry.