Innes Motors

Location:
Bendigo, Western Victoria, VIC
Updated:
10th Sep 18
Ask this Car Dealer a question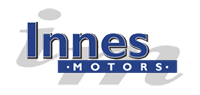 Looking for a used Honda, Subaru or another make? Then Innes Motors is your first stop, offering quality, experience and a fantastic range. If we do not currently have what you are looking for – let us know as that exact vehicle may be on its way!
If you have any queries, please call or email.
Innes Motors is a family owned and operated business that has provided service to the people of Bendigo for more than 85 years. Such longevity and hard work has earned Innes Motors a reputation for knowledge, experience and trust that is without peer.
Principal Dealers, Stewart and Scott Innes have built a team of courteous, dedicated sales professionals and highly trained, accredited technicians, ensuring you receive the best advice and service on our range of cars, genuine parts and servicing.